---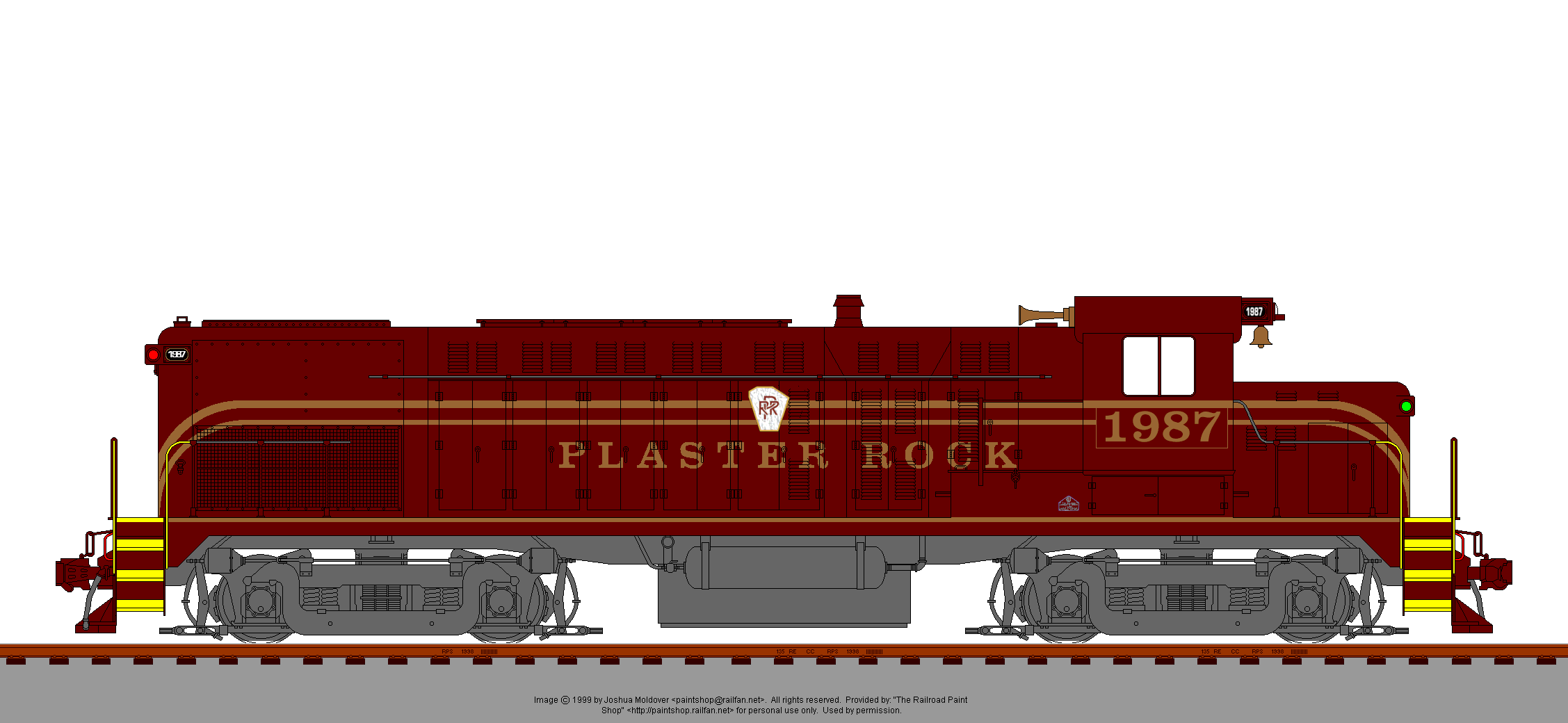 In 1987, ice jams on the St Johns River took out the Canadian Pacific's bridges at Perth-Andover & Woodstock, New Brunswick, cutting off the Tobique subdivision and the paper mill in Plaster Rock. The tonnage coming out of mill had been declining for about a decade and it was down to 3-5000 carloads a year, which was nowhere near enough revenue to rebuild at least one of the bridges.
CP promptly abandoned the subdivision and that would have been that, but a retired CPR executive hailed from Plaster Rock and realized that this would be a terrific project.
Instead of restoring the bridge at Perth-Andover, which would have been even more prohibitively expensive for a short line than it was for the CP, the new short line – named the Plaster Rock Railway – arranged trackage rights on the Canadian National from Plaster Rock to Edmondston, built a steeply graded connection from the Tobique river up to the CN line that passed far overhead, purchased an ancient DRS-4-4-15 (NP 176, which had been sold to a steelworks, had its nose (poorly) chopped, and went out of service in 1985.
After a stop at ILW to have the drivetrain debugged it was put into service hauling freight up to the CN mainline, north to Edmondston, then back again.
This happy state of affairs went on for about 20 years, but eventually age caught up to the Baldwin and CN said that they couldn't risk having that locomotive fail on their mainline. This was unfortunate, because a new (used) locomotive was expensive, so they arranged to sell the entire railroad to the LT&L, which had swept up a collection of ex-CPR branchlines across western NB, was interested in the PRR(y), and had access to a collection of GP-38s that the Bangor & Aroostook had stored in Milo, Maine.
The LT&L had bigger plans for the PRR(y) than just absorbing it into a disconnected NB division – no, instead they transferred all of the northern New Brunswick branches over to the PRR(y), stocked it with GP-38s, and kept it around as another subsidiary in the tangled mess that is the Parsons Vale's organizarion chart.
Isn't that paint scheme a PRR ripoff?
The PRR(y)'s paint scheme is deliberately a PRR-alike one, with the slight difference that there are far fewer catwhisker stripes and instead of a keystone it uses a stylised drawing of a roughly keystone shaped chunk of gypsum. It was designed when the PRR(y) was assigned the reporting marks PRRY, which was a plea for creative reuse.
Thankfully railroads deriving paint schemes from other railroads is a traditional habit, and also that the PRR(y) is in a different country than the historic PRR was. A few exchanges between Conrail & PRR(y) lawyers arranged a deal that as long as the PRR(y) didn't advertise outside of New Brunswick (and, obviously, didn't try to pretend they were the actual PRR within New Brunswick) there'd be no infringment.
Currently the PRR(y) has a roster of leased DLP GP-38s to handle all of the branches.