---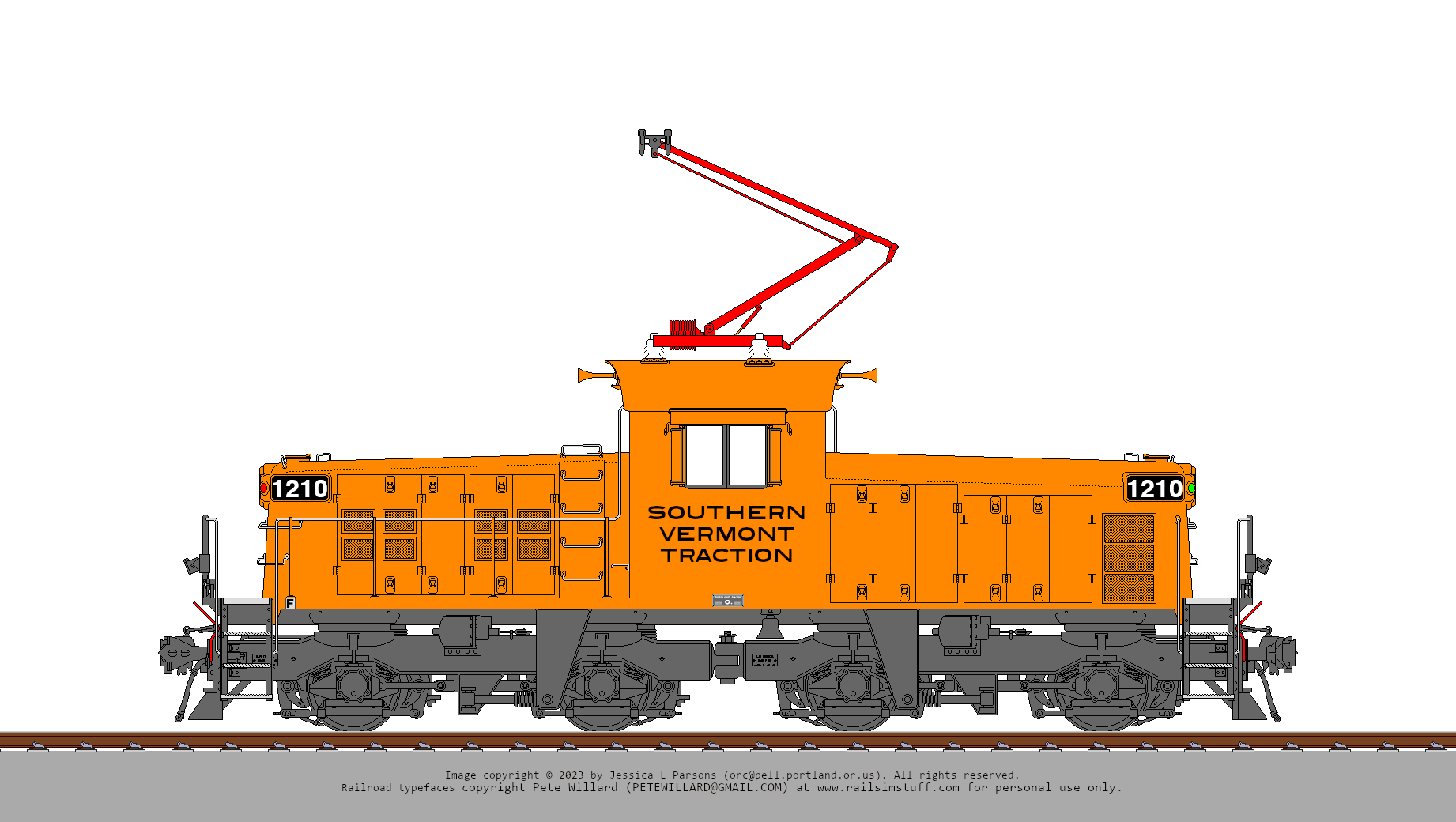 The Southern Vermont Traction Company was an interurban railroad that operated a line from Arlington, VT to a junction with the PV&T, B&M, and CV at Brattleboro, VT. At Bennington, it also had a branch that ran from Arlington, VT south to a connection with the B&M & PV&T at Pownal, VT. Like many other New England interurbans, it made a serious effort to move freight, and by the time it was taken over by the PV&T in 1940, freight was keeping it profitable over the losses of the passenger business.
The PV&T took it over just as the United States was being pulled into the second world war, so it kept operating as a 600VDC operation until 1946, when the remaining trackage was finally reelectrified at 3000 vdc.
SVT history
1883

Brattleboro & Bennington Railroad chartered, track built from Brattleboro to West Brattleboro

1896

Bennington & North Adams Railway chartered to run an interurban line between those two cities.

1899

B&NA builds line from Bennington To Pownal, MA & Arlington, VT

1900

B&NA builds from Pownal to Adams

1901

B&NA purchases B&B, renamed to Southern Vermont Traction

1902

built Bennington to Brattleboro.

1936

abandoned Adams to North Adams

1938

passenger service withdrawn, replaced by busses (Southern Vermont Stages)

1939

abandoned Pownal to North Adams

1940

purchased by the PV&T

abandoned Bennington to West Brattleboro

.

1946

Remaining trackage re-electrified at 3000VDC.

1950

Southern Vermont Stages sold to Town and Village Bus (Chester, VT.)

1955

Abandoned Arlington to Bennington, Brattleboro to West Brattleboro

.
All-time SVT Roster
| No. | Type | Builder | Built | Notes |
| --- | --- | --- | --- | --- |
| 1-4 | passenger | Cincinnati Car | 1902 | Retired 1938 |
| 5-6 | passenger | Cincinnati Car | 1904 | Retired 1946 |
| 20-21 | express motor | Brill | 1904 | Retired 1931 |
| 70 | boxcab | St Louis Car | 1907 | to PV&T 286-288; retired 1940 |
| 71-75 | boxcab | St Louis Car | 1907 | to PV&T 284-285; retired 1946 |
| 73-75 | boxcab | St Louis Car | 1907 | to PV&T 286-288; retired 1940 |
| 80-81 | steeplecab | Baldwin-Westinghouse | 1920 | To CR&IC 1940 |
| 276 | steeplecab | Alco-GE | 1931 | Assigned to SLR 1946 (after the PV&T's Mount Cube incline was abandoned), retired 2007 |
| 207 | boxcab | Alco-GE | 1912 | Assigned to SLR 2007, to Musée Ferroviaire Canadien 2012 |
| 240 | steeplecab | Baldwin-Westinghouse | 1930 | Assigned to SLR 2012-2013 |
| 1210 | steeplecab | Portland | 2013 | In service |